Raleigh Water Damage Restoration: Professional Cleanup Services for Residential and Commercial
At Raleigh Water Damage Restoration (RWDR), we provide comprehensive services to restore your home or business to its best condition possible. Our team of highly trained professionals is experienced in tackling even the toughest water-related damage, from sewer back-ups to flooding due to storms. We use special equipment to identify the source of the problem and fix it quickly, so you don't have to worry about any long-term damage.
Reliable Restoration Services for Water Damage in Raleigh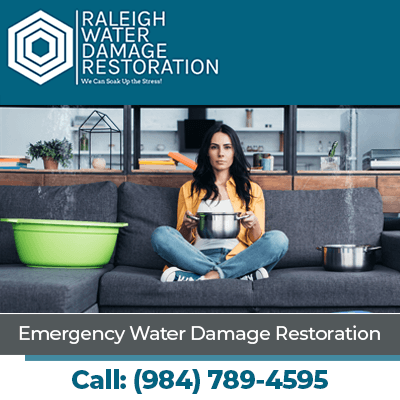 Our staff is available 24/7 to respond to any water-related emergency, and we will work quickly to minimize the damage and get your property back to normal. We also provide general assessments of your property to identify areas in need of renovation or repair. Our team is always available to answer any questions you may have, and we will work with you to ensure you get the best possible results.
Rapid Response and Professionalism
At RWDR, no problem is too big or small for our highly-trained technicians. When it comes to water-related damage, time is of the essence. Our team is equipped with the latest tools and technologies to help you restore your property as quickly as possible. We take the time and effort to understand your specific needs and create customized solutions that fit your unique requirements.
The Perfect Solution
No matter the cause, your property can suffer from extensive damage if left untreated. This is why RWDR provides services for both residential and commercial clients. Our emergency services are available 24/7 so you can get professional help as soon as you need it. We also provide long-term solutions such as installation and maintenance of water-protection systems, so you can enjoy maximum protection from water damage.
Mold Treatment Experts
One of the most serious problems associated with water damage is the proliferation of mold. Even if the initial water damage has been adequately fixed, mold will linger unless properly treated. That's why RWDR also provides mold remediation services to remove any traces of mold and keep your property safe. Our team of experts uses state-of-the-art tools and technologies to identify and remove even the toughest mold.
Restoration After Fire Damage
Water and fire damage may seem like two separate issues, but they often go hand in hand. Combustion reactions cause major structural damage, as well as staining and other forms of material damage. This is why RWDR provides comprehensive post-fire restoration services. These include deodorizing techniques to remove smells caused by smoke, as well as cleaning and dehumidifying techniques to remove lingering smoke and soot particles.
Comprehensive Solutions
RWDR not only provides emergency response services, but also long-term strategies and solutions that help protect your property from potential water-related damage in the future. We provide complete water protection systems that help control moisture and keep your home or commercial property safe from moisture buildup, humidity, and other moisture-related issues.
Affordable and Professional
At RWDR, you can rest assured that your hard-earned money is spent wisely. We provide an affordable solution for even the toughest jobs and use only high-quality materials to ensure long-lasting results. Our team of highly trained professionals uses only the best practices when it comes to restoring water-damaged properties, so you can rest assured that your property is in safe hands.
RWDR uses the latest technology and equipment when it comes to water damage restoration. This includes specially designed tools used to identify potential sources of water damage and stop them before they become a larger problem. Furthermore, our team takes into account the latest industry standards and regulations when dealing with any kind of water-related damage.
Call Raleigh Water Damage Restoration For Fast Help
If you are dealing with water-related damage in your home or business properties in Raleigh, don't hesitate to call RWDR first. We are available 24/7 to help you assess the damage, provide initial repair recommendations, and offer comprehensive services for long-term protection from water-related issues.